Robert Milham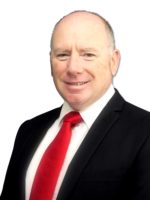 Principal
Robert has 16 years' experience locally in real estate and has been recognised numerous times with industry awards for sales results, customer service and integrity.
Robert believes in maintaining a high level of communication with his clients so that they are aware and informed at all times. Nothing is put in the "too hard basket" as many of his clients will attest to, citing his perseverance and willingness to help and "go the extra mile" in what can sometimes be difficult situations. The ability to negotiate and handle any crisis that arises is essential in real estate as it can mean life or death for property transactions. That's why experience and training above the norm is vital to success when handling what is for most people, their most valuable asset, the family home.
Robert is attentive to every aspect of the business whether it be selling, buying or property management and would love to talk to you about any real estate needs.
02 6555 2188
02 6555 2199
0422 017 447